Uninterruptible Power Supplies (UPS)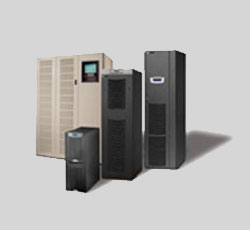 Dynegy power systems provides first-rate support and service for UPS products that we sell. We are one of the largest distributors of power quality products from Eaton, a leading innovator of uninterruptible power supplies (UPS).
Eaton's UPS products are distinguished by their advanced engineering and superior quality. Eaton has been a leading innovator for UPS products for decades and they are used across many industries – financial, medical, industrial, communications, military and aerospace – where continuous power is essential.
The leading UPS Battery Dealer and Inverter Battery Dealer in Chennai, Dynegy Power Systems Pvt. Ltd offers highly sophisticated and efficient ups battery including inverter battery, Inverters and Solar scrap battery.
We acquire a variety of UPS systems produced by internationally recognized UPS Dealer and exporters and from pre-verified and genuine UPS dealer in Chennai. Dynegy Power Systems Pvt. Ltd is the most efficient Electrical contractors and consultants in the field to electrical installation. We undertake turnkey projects, deals in electric goods, provide consultancy services to the clients in the field of electrical construction in Chennai.
Select a category to view the Eaton Products available:
» PC, Workstation and Home AV UPS
» Network and Server UPS
» Data Center and Facility UPS
Our flexible UPS solutions will protect critical equipment by providing uninterruptible power, backup power systems and power management. Count on us to deliver clean and efficient backup power for medium and large data centers and critical IT systems.